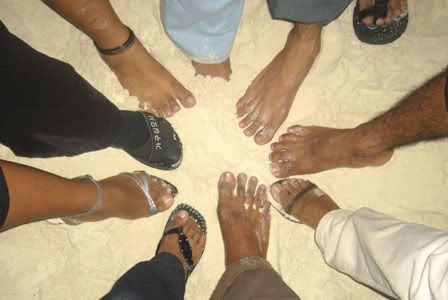 I am back in Sri Lanka, after spending one of the most memorable vacation that i have ever had in the last few years. This time things went far more different than I planned. Actually it was not as i predicted as it would be. I planned to spend a good time with family, go to viligili and hulhumale' with my family. But, after spending 2 weeks of resting time with family, i got the opportunity to work in the elections office. It was a totally different experience which i never expected.
First week was the registration week in which i had to go to the Viligili ferry terminal with 5 others. Our shift was from morning 10:00 to 16:00. As it was Ramazan time, it was a good job to pass the time. As the deadline for registration was getting closer , we got busier with form filling, recieving forms and issuing registration cards.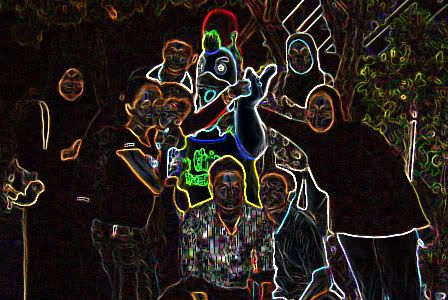 Later when the registration was over, a group of 20 were selected to do the data entry in 2 shifts everyday for 6 hours in each shift. My shift was from 3:00 AM to 9:00 AM and from 3:00 PM to 9:00 PM. It was one of the busiest and the tiring days i spent in my life. When the morning shift ends, i arrive home around 10:00 and sleep and wake up around 1:30 pm and again get ready to go for the evening shift. As the evening shift ends at 9:00PM again I come home and sleep around 11:00PM and wake up at 2:00AM. We worked like that for almost 1 week. But it was fun. we enjoyed and had chance to know each other well.
When the first round of election ended, I again got the opportunity to do the verification and registration for the second round of election. I'm proud that I also played an important role in this historical election where a multiparty election was held for the first time in the history of Maldives. But sad that I had to stop the work and fly back to Sri Lanka before the second round of election ended.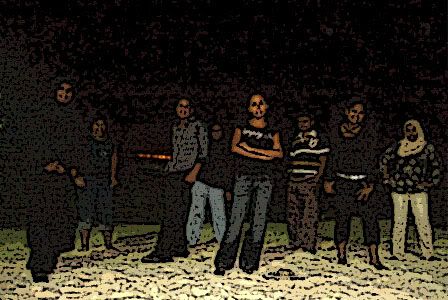 I really enjoyed working there and gave all my effort to do what I did right. I worked there for one month and i flew back to Sri Lanka leaving back so many good memories. I gave a farewell treat for some of the close who i worked with. That was one special night that i won't forget for years. We really had a good time enjoying the dinner together, playing secret pass and doing photo shoots at the Artificial beach. I will always treasure the opportunity i got to work with all of them. I met so many different types of people and made so many friends and experienced a lot. Thanx to all.