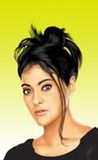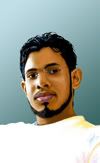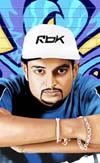 Ever since I was a kid, I had the interest of drawing things. But deep down in me, I knew that I'm not meant to be an artist. Coz though I'm interested in it, I don't do it as a hobby or in my leisure hours. What ever I drew, I drew when I was in school in art period. But I knew that I have got the talent somewhere within me.
Last year during my semester break, I had lot of free time, and had to do something to kill time. One ordinary day, with a great force from my best friend, I thought of testing my skill of drawing using the graphic tablet I had. I started drawing a portrait of a cousin of mine. The result came out far more than I expected. It seemed to me like I had this talent and it was lost within me all these days.
So far I have done portraits of different people. Also have done few for request of some friends. I share all my drawings in ElaKiri, the Largest Online Community in Sri Lanka. I've got lot of feedbacks from the members of EK. Their comments were always really helpful for my next drawing and that's how I got more interested in doing more drawings. I thank all of them for their support. Even now I have got few drawings pending. So I thought to include a page in my blog to share these piece of art works. You can view all my drawings from here.