I went to watch the SAFF championship semi final match yesterday. A group of 13 people left home around 5:15 pm and reached the stadium around 6:00 pm. By that time, the whole stadium was roaring with the sound of Maldivian supporters. Almost one third of the stadium was full of supporters in red.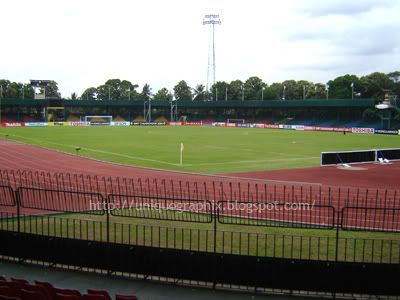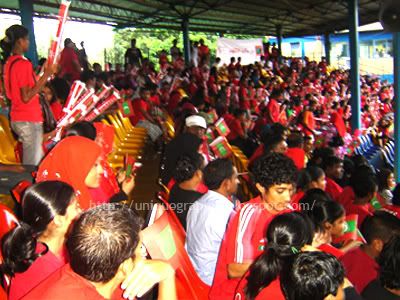 The kick-off was at 7:30 and the ball was most of the times in the Maldives half. But later we saw a good play by the Maldives team. First half ended with no goals. Second half also started with the ball most of the times in the Mald

ives half, but later again they showed a good play. i h

ave never supported and wanted our National

tea

m to win this bad. was even praying for at least one goal for Mal

divia

ns. Luckily in the 27th minute of the second half, Oppo scored a g

oal w

hich took Maldives for the finals. In the last few minutes of the matc

h, I

was holding my breath and praying Sri Lanka won't score a goal. If it d

id, o

r if the Maldivians lose, there were some SL

friends we dare to show our face to them :D. After all,

buying the red t-shirts and printing the head bands was not a waste. Today, I'm really proud to be a Maldivian and proud of our National team too. The joy of victory against the lions on their own land is not describable. Congratulations Maldives Football Team.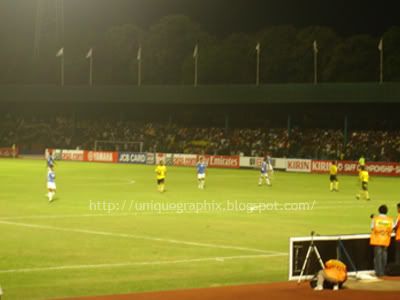 The refree blew the wistle and the match ended with Maldives winning over Sri Lanka with 1 - 0. the whole stadium was shook with the loud screams and shouts of the Maldivian supporters. I Hope Maldives will show a good play and win the SAFF championship and lift the trophy for the first time. Insha Allah! Maldives, Hop! Hop!