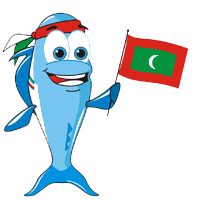 Yaaaayyyyy!!!!! Maldives won.. WE ARE THE CHAMPION... Maldives, CHAMPION!!!! Yesterday was a day which will be written very bold in history. Maldives won the SAFF Championship for the first time and it brought so much happiness and joy to the Maldivian hearts...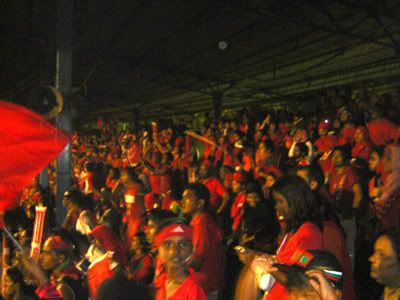 No matter of the size of the population and no matter of the differences we have among us, Maldivians have showed that there's one thing in common in all the Maldivians. All the Maldivians all over the world are united to support the Maldives National Team while even before they come out for the final game.
Congratualations Maldives National Team... We are proud of you... You have proved that Maldives is the best in South Asia and that how true it is that "this time it's our"!!!!
A last-gasp goal by Mukhthar Naseer shook the whole stadium with the supporters screams, shouts and joyful words. It's truly an amazing moment in my life as I myself screamed out of my lungs in joy. The loud cheers of the supporters expressed how much we've wanted to see this day... Finally It's ours...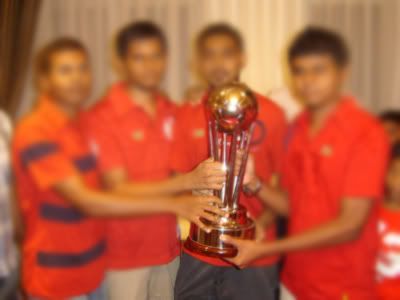 Tonight we went to the reception in High commission with the team members. we got the chance to lift the SAFF Champion's Cup. We also took photos with some of the players. Had fun singing "theyravaa" song with Assad,
the captain of Maldives National football team. But I was disappointed that we got little late to meet all the players. Anyways, we had a great night and enjoyed a good meal.