On 21st June, I went to Kandy with my bro, 2 cousins, aunt and my friend. This was my third visit to Kandy, but unlike the other two visits, this time I went to two places I never went but always wanted to go.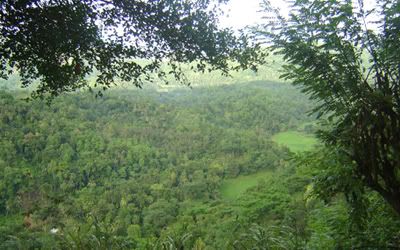 We left home morning at around 5:30AM, and reached the high hill mountain area around 7:30AM. We were heading to the Peradeniya Royal Botanic Gardens which is situated at Peradeniya, 6 kilometres from Kandy. On our way we stopped on the mountain hills to take some pics of the nice views, there were monkeys enjoying the morning light. But as we approached them, they ran and hid in the trees. not very friendly at all :D We took some photos there and carried on with our journey.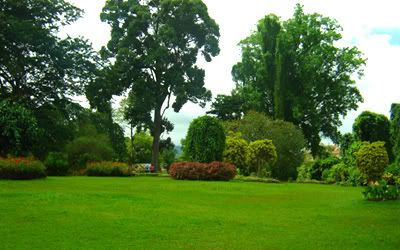 By the time we reached our destination, it was 8:30AM. First we had our breakfast which we prepared at home. Then we headed to the ticket counter, but for foreign adults, a ticket was for Rs.600, students for Rs.300 and locals for Rs.30... When I, my bro and friend showed our visa, we got tickets for Rs.30. But my cousins had to take the students tickets for Rs.300 and my aunt for Rs.600. That's coz they didn't have visa. They had to enter from a VIP gate and we entered the place from the gate where other locals entered.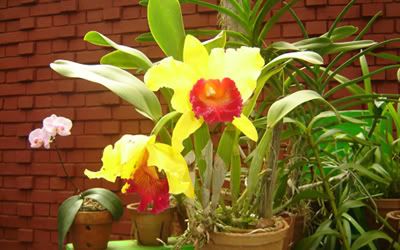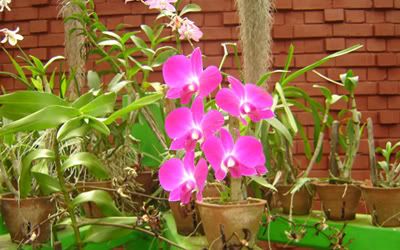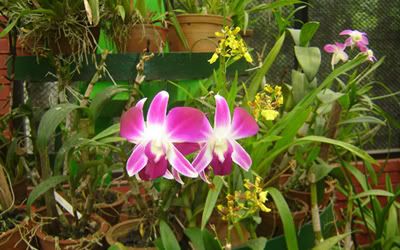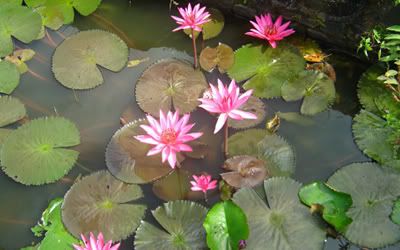 This beautiful garden has some 62 hectares in extent and located at an altitude of 550 metres. Peradeniya takes its name from pera (guava) and deniya (plain), which would suggest an early connection with the introduction or the cultivation of fruits, as the guava is not indigenous to the island. The site was originally the royal pleasure gardens of King Kirthi Sri Rajasinghe (1747-1780) of Kandy. It's a beautiful place with nice green plants and varieties of flowers. It gave me a look of a European country more than a place in Sri Lanka. The big old trees and the green grasses were so beatiful that it could take one's breath away :P.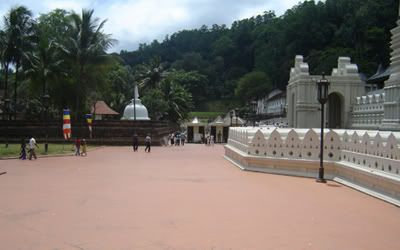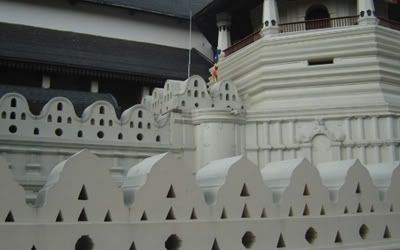 We walked in the place, took photos and videos for more than two hours. After we were satisfied of what we've seen, then we headed to the Dalada maligawa (Tooth temple which is said to have a tooth of the Buddhaa). The temple occupies a big area and has a museum which shows a taxidermized elephant which was donated by someone to the Dalada Maligawa. It served in the temple for more than 50 years and passed away in 1988. This is now on display at the Meuseum in Dalada Maligawa. After being amazed of the elephant we saw, next we headed to the Elephant Orphanage.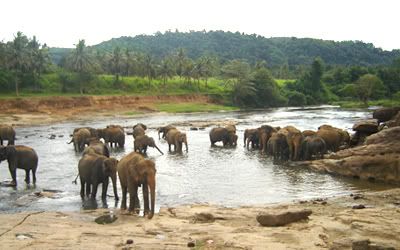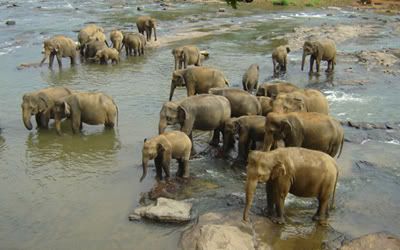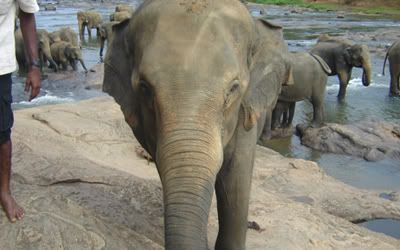 After an hours drive, we arrived at the orphanage around 2:40pm. Tickets for the visitors from SAARC countries are for Rs.250, for once we were lucky to be from a SAARC Country. Otherwise a foreigner has to pay Rs.1000 ($10) for a ticket. It was a scene that i've never seen other than from the internet and tv. So many elephants bathing in the river, playing and running around together was a scene that would never bore you. There are fixed feeding and bathing times for the young jumbos. Luckily we arrived at the bathing time and we had a good time taking photos and getting close with the elephants and touching them. We had so much fun that i could never stop writing in my blog. Even now it's got longer and seems like there is no end. So I end it up here. "A picture speaks louder than words". So feel beauty of the places with the pictures I've added here. That was the end of our journey and we headed home around 5:30pm and reached home around 7:30.